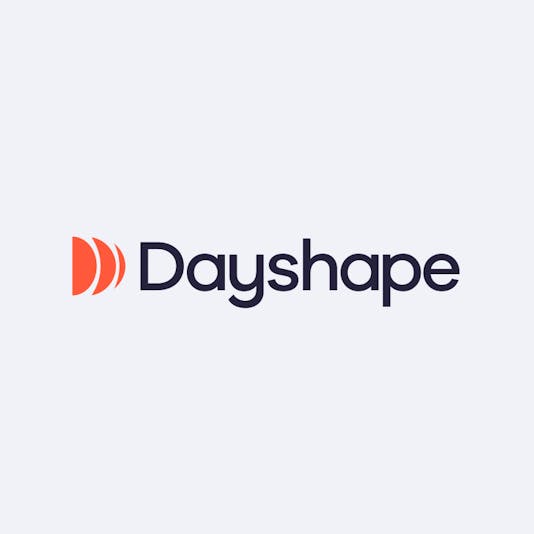 About Dayshape
Invested 2023
Professional services software
Dayshape provides AI-powered resource management software to professional services firms around the world.
Dayshape helps professional service firms boost utilisation and profitability by providing a budgeting, resourcing and reporting tool all in one place. Its expertise in audit and accounts provides tailored workflows and roll forwards with the resource manager in mind. This saves time for them and the chargeable staff who use them. It supports some of the worlds largest firms, across multiple geographies and service lines.
Customers choose Dayshape as it offers: 
·       Real-time visibility of what each employee is engaged on and is planned to be engaged on; 
·       Resourcing, budgeting and reporting all in one place; 
·       Assisted and automated scheduling (with the help of AI and machine learning); and 
·       Tailored workflows, including automated controls on financial governance and regulatory requirements 
Andrew's Story
Andrew founded Dayshape with a long term friend Alastair. After working as a Chartered accountant for the early part of his career, he decided that the professional services industry needed help solving the pain of resource management.